The Al Ain Wildlife Park and Resort
(AWPR) seek of
Animal Outreach Officer
.
The Officer will responsible for the care, husbandry and training of the Education Department's collection of animal ambassadors while also managing the building in which they are housed.
The Animal Outreach Officer will be report to the senior Animal Ourreach Officer and will be responsible for
(1) Daily husbandry, behavioral training and enrichment of all animals in the Education animal ambassador collection,
(2) Provide a safe environment for the animals, themselves, their co-workers and AWPR guests by identifying any potential safety hazards,
(3) Assist the Animal Outreach Officer in the scheduling of animals attending all programs, on or off-site,
(4) Adhere to area protocols and ensure that they are kept up to date,
(5) Ensure the proper handling, transport and use of all ambassador animals,
(6) Create and present exceptional and dynamic interpretive programs (formal and informal) featuring live animals on a daily basis year round,
(7) Provide excellent and professional communication with all AWPR staff, teachers and other community members, and
(8) Submit daily animal reports and keep detailed records on their training and use in programs.
The ideal candidate will have experience in managing a diverse animal collection. The position will suit an individual with a passion for arid land animals who is comfortable working in a multidisciplinary institution and is committed to establishing the highest professional standards.
The successful candidate should have extensive practical experience and should have 3 to 5 years relevant experience in an important zoological institution.
The Al Ain Wildlife Park (AWPR)
first developed as Al Ain Zoo in 1968 by the late Sheikh Zayed Bin Sultan Al Nahyan is being redeveloped by the Abu Dhabi government as an expanded 900 hectare integrated biodiversity institution and resort.
The new park will feature extensive exhibits of arid land biodiversity including five World Desert Habitats illustrating the animals, plants, landscapes and cultures of specific desert ecoregions, the Oasis Gardens, five Safaris exhibiting the landscapes and large mammals of five specific deserts.
Phase 1 will open in November 2015 and will include the opening of the African World Desert based on the Samburu Region of Northern Kenya. The new Sheikh Zayed Desert Learning Centre is a new world class museum exhibiting the geology, culture and biodiversity of the United Arab Emirates and is a tribute to the environmental heritage of the late Sheikh Zayed Bin Sultan Al Nahyan.
The project has a strong conservation foundation with ongoing ex situ and in-country biodiversity projects in Arabia and NE Africa and developing partnerships with zoos, botanic gardens and cultural institutions.
The current zoo site is being redeveloped as a new Conservation Breeding Centre dedicated to conservation and research.
The project is being developed using the Abu Dhabi government's sustainability guidelines (ESTIDAMA) and is committed to inspiring guests and visitors through creating an extraordinary set of landscape experiences and biodiversity encounters.
AWPR is an integral part of the government of Abu Dhabi's tourist infrastructure and a key component in the nation's strategy of developing knowledge based economy. AWPR is a member of WAZA and is working towards full compliance with EAZA standards and policies.
More information about this role can be found by contacting:
Mohammed Al Kuwaiti
mohammed.alkuwaiti@awpr.ae
Section Head - Recruitment
To know more about the lifestyle in Abu-Dhabi visiting
http://www.visitabudhabi.ae/
Application Deadline 16/06/2011
Send Applications to:
mohammed.alkuwaiti@awpr.ae
For regular updated Zoo News, Views, Reviews and Vacancies please visit
Zoo News Digest
on
Please Visit
The Zoo Professionals Book Store
if you are looking for a book. This is an Amazon affiliate and you will get a good deal
also
you can subscribe to the largest and longest established zoo related ezine
by clicking
HERE
Money for Free
If you can write, you can earn. Write about what you like or what you know about. Build up a passive income which will earn you money daily.

No catch, no charge. Click on the link below and you could start earning today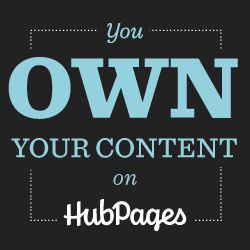 For regular updated Zoo News, Views, Reviews and Vacancies please visit
Zoo News Digest
on
Please Visit
The Zoo Professionals Book Store
if you are looking for a book. This is an Amazon affiliate and you will get a good deal
also
you can subscribe to the largest and longest established zoo related ezine
by clicking
HERE
Money for Free
If you can write, you can earn. Write about what you like or what you know about. Build up a passive income which will earn you money daily.

No catch, no charge. Click on the link below and you could start earning today